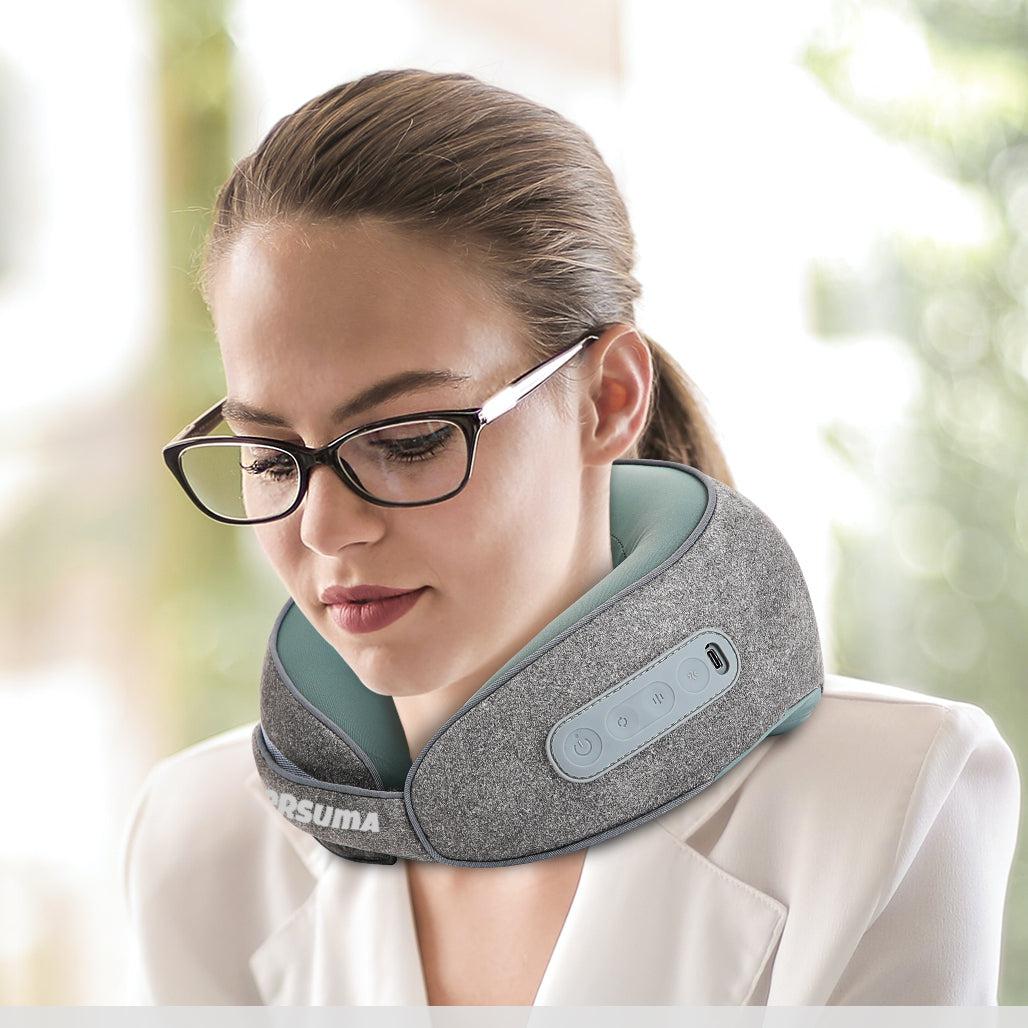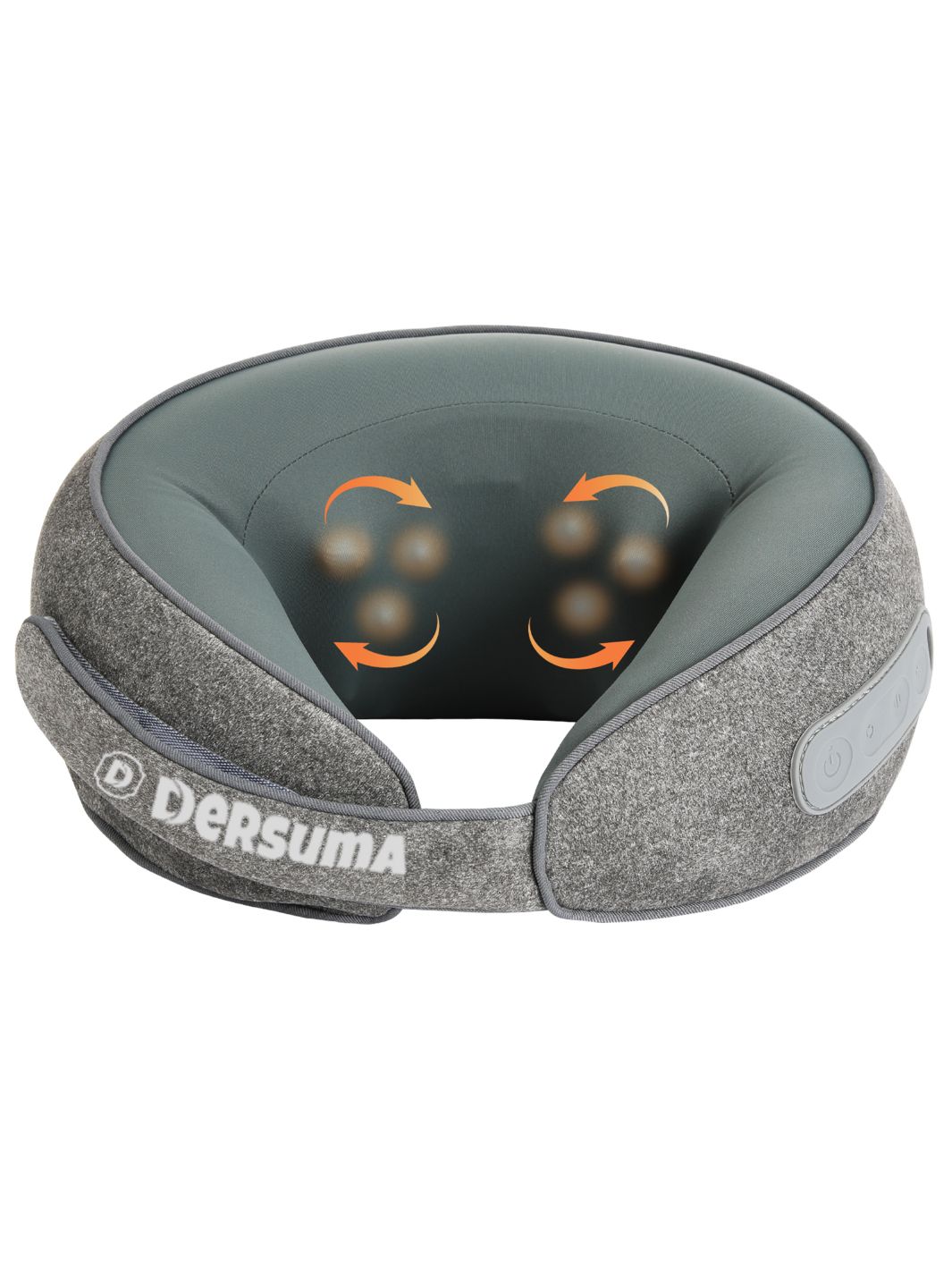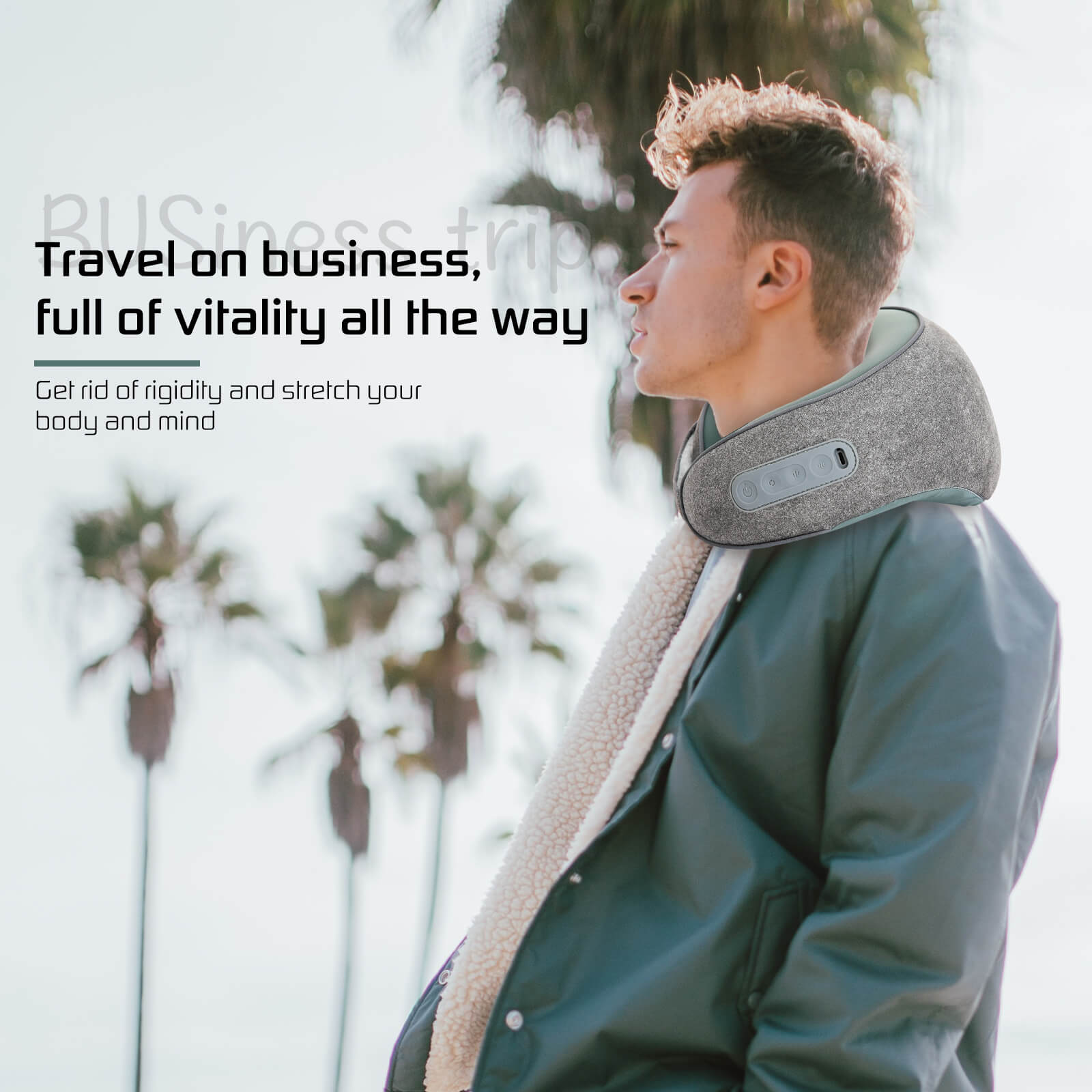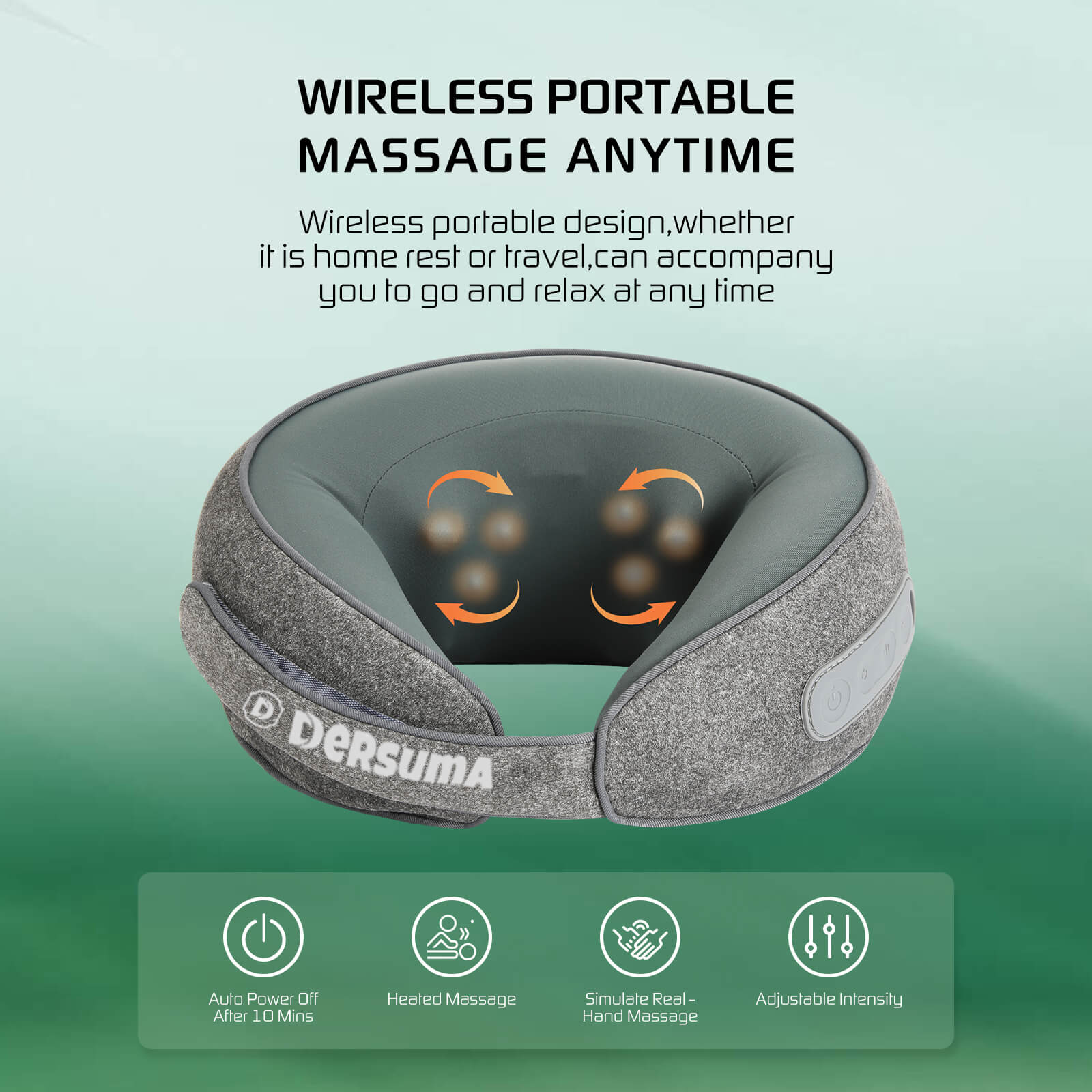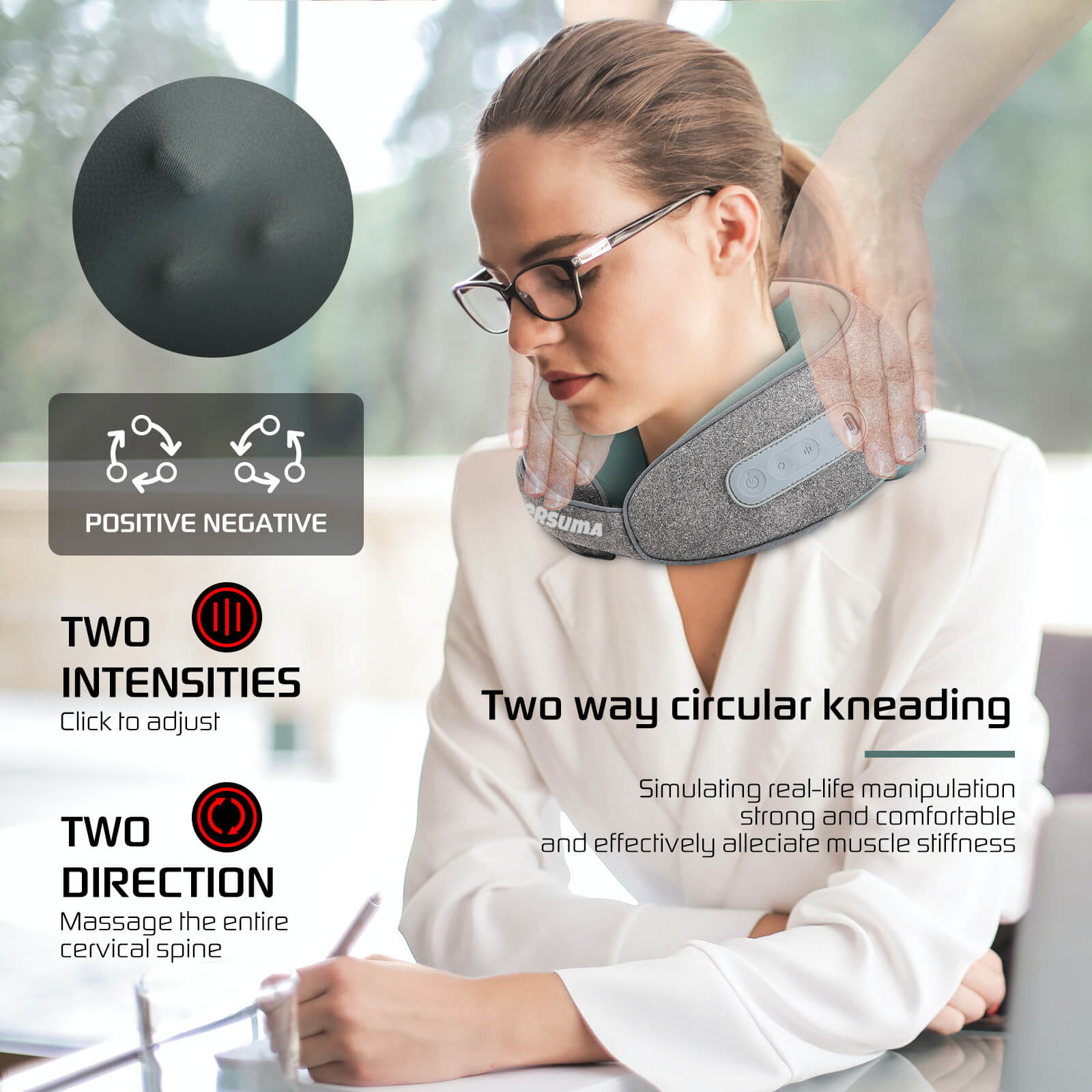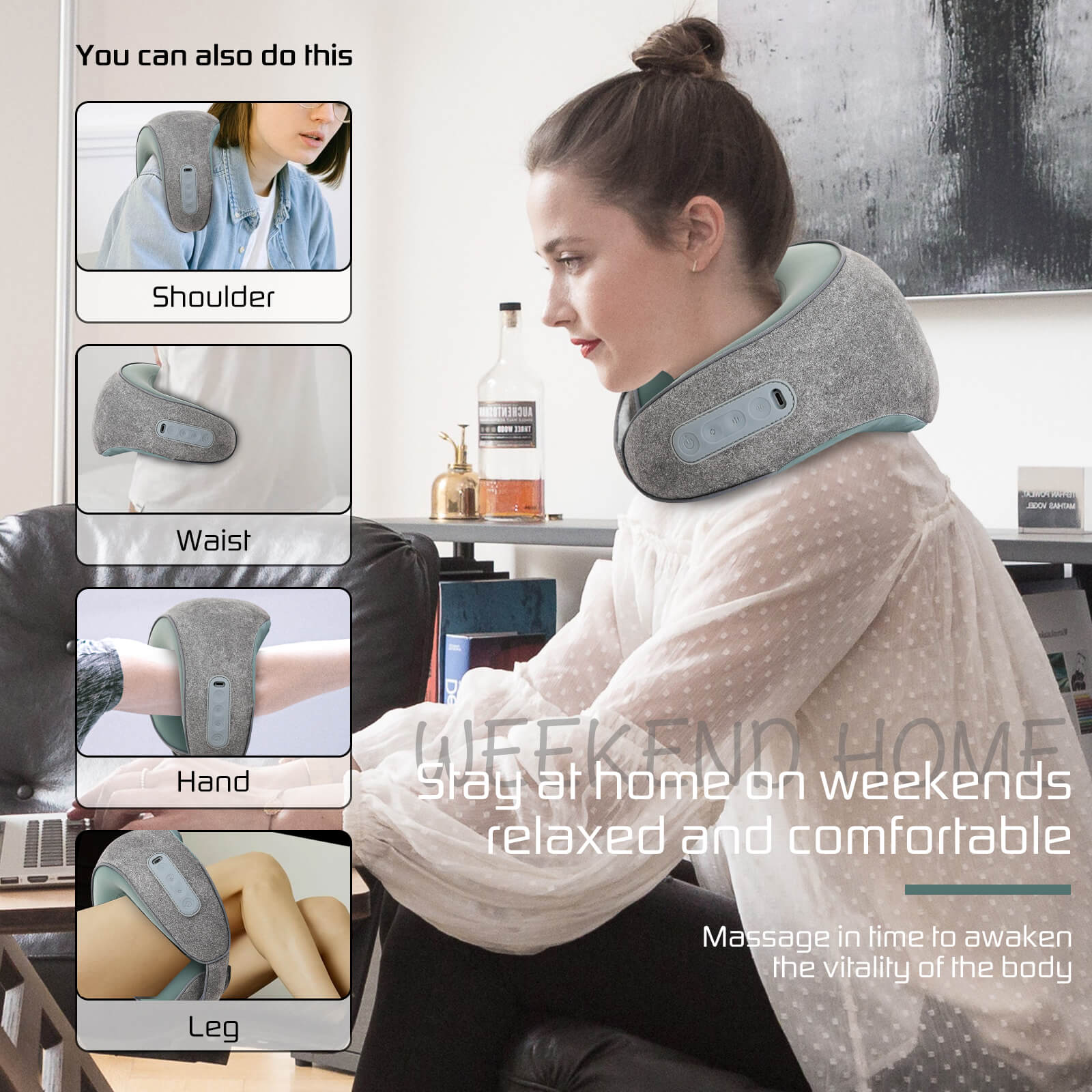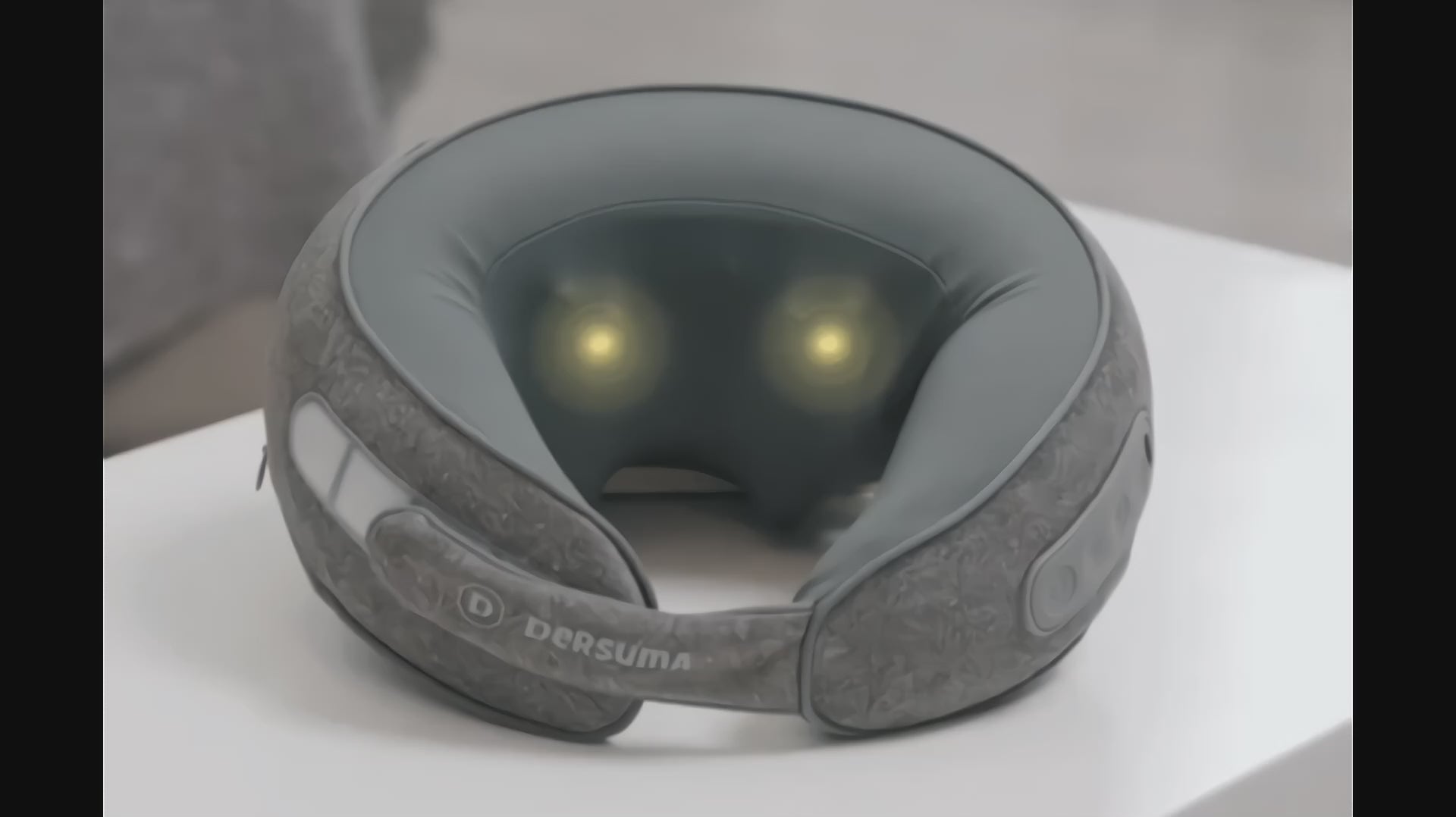 Neck and Shoulder Massager Cushion Pillow-3D Kneading
---
Massage pad cordless. The Ergonomic U-shaped massage cushion design provides excellent cervical spine support, The dersuma Smart Massager offers two adjustment modes: soft and strong, and you can choose the positive and negative modes, so both ends of your muscles can feel the same relaxation.
There are 4 petal massage heads and 20 simulated acupressure massage contacts. Each massage head has an elongated L-shaped massage contact, which is more efficient than ordinary acupressure massagers.
Cordless neck massager with a built-in 3000mAh large capacity battery, fully charged, can be used wirelessly 14~16 times to satisfy your long-distance travel, office, and home massage.
The USB Type-C charging interface, which can be charged at any time with the included charging cable, is the current and future mainstream charging interface for electric massagers

The massager heats up with a touch. and even works great as a heated neck pillow when the massage is paused.

The massage intensity can be adjusted in two gears. For first-time users or for teenagers and the elderly, you can try the gentle mode first.

The massage direction can be adjusted forwards and backwards. Not limited to one direction, knead the muscles to be massaged in all directions.

Smart start massage. Press and hold to turn the massager on and off, and during massage, short press to pause the massage.

1.1 x Neck Massager

2.1 x USB charging cable

3.1 year warranty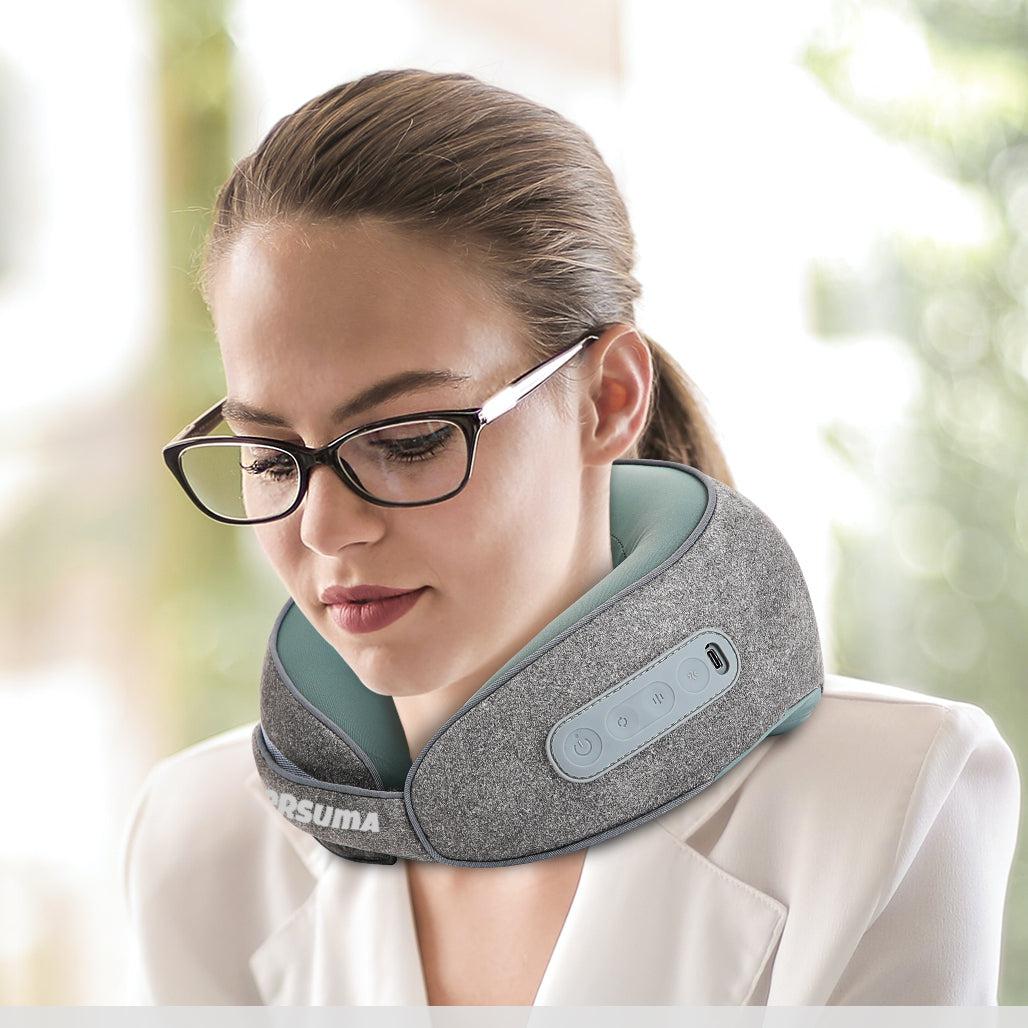 Professional Heated Cordless Neck Shiatsu Massager
DERSUMA Neck Shiatsu Heating Massager helps to relieve neck pressure stiffness, muscle fatigue and body tension. In addition, it can promote blood circulation and improve sleep quality. You can enjoy a professional relaxing feel-good massage anytime, anywhere. Simple and convenient, it is suitable for a wide range of users, including teenagers, adults and seniors.
Special Feature
Pause Button On The Handle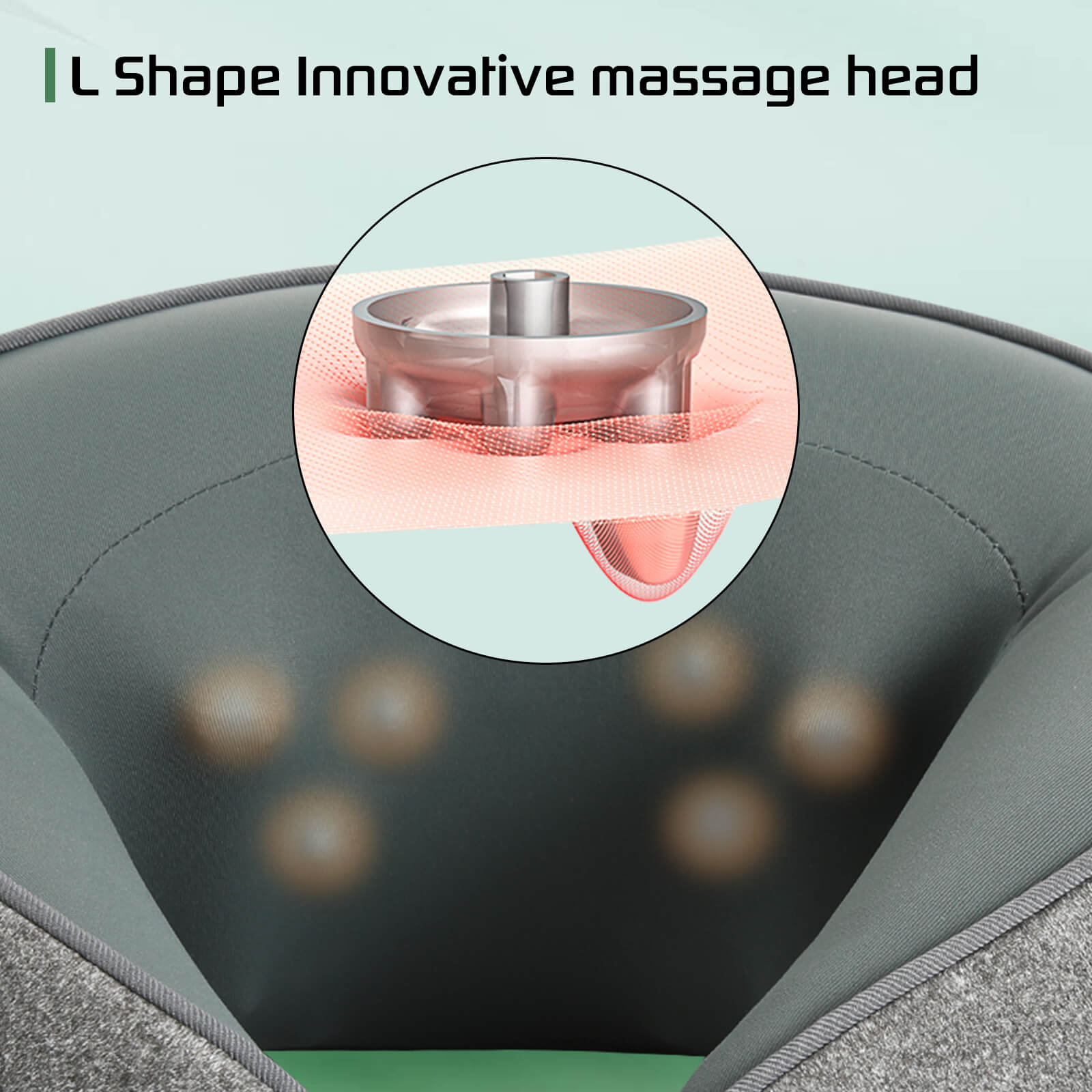 Innovative L-shaped extended Massage Head
Our L-shaped extended massage head can directly reach the deep area, combined with rotary heat massage, it can relieve cervical spine fatigue more effectively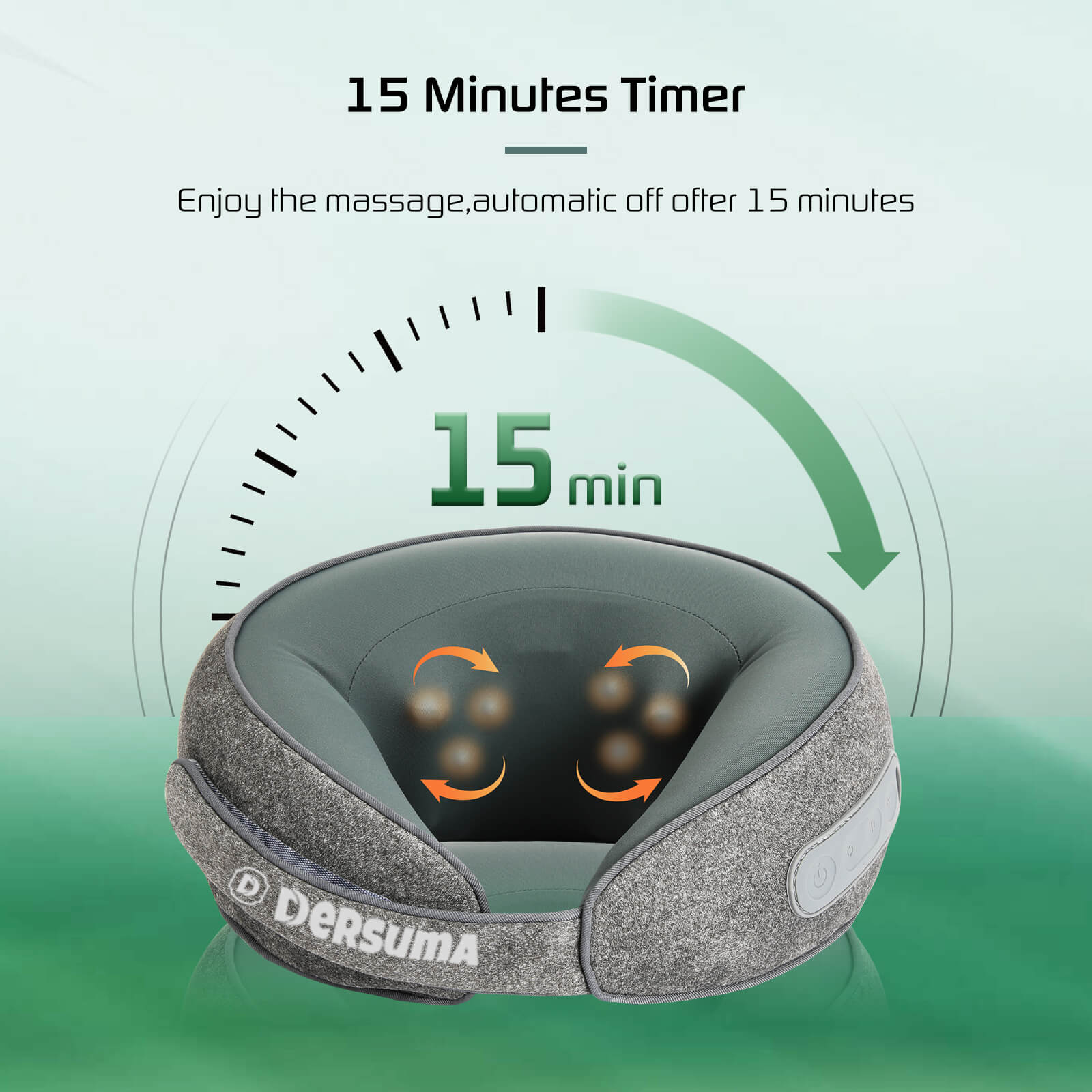 Intelligent Massage With Timer
According to the relevant data of the massage devices, the optimal massage time should be 15 minutes. You don't have to worry about the inconvenience caused by the massage time or forgetting to turn it off and running out of battery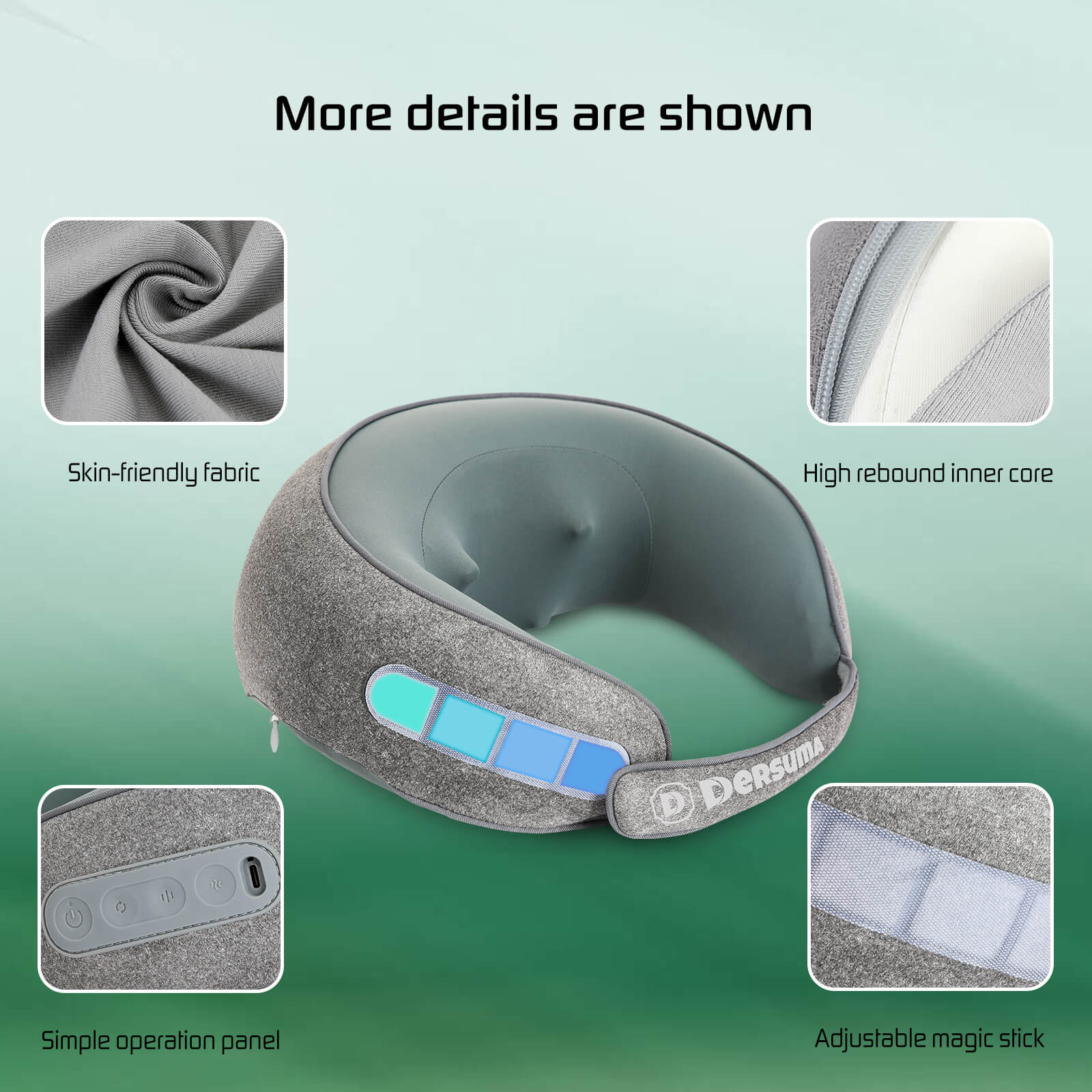 High Quality And Comfortable Design Materials
Soft yoga cloth blanket
Heavy Duty Memory Foam
Imitation leather silicone key panel
Strong Velcro Strap
This product has no reviews yet.